---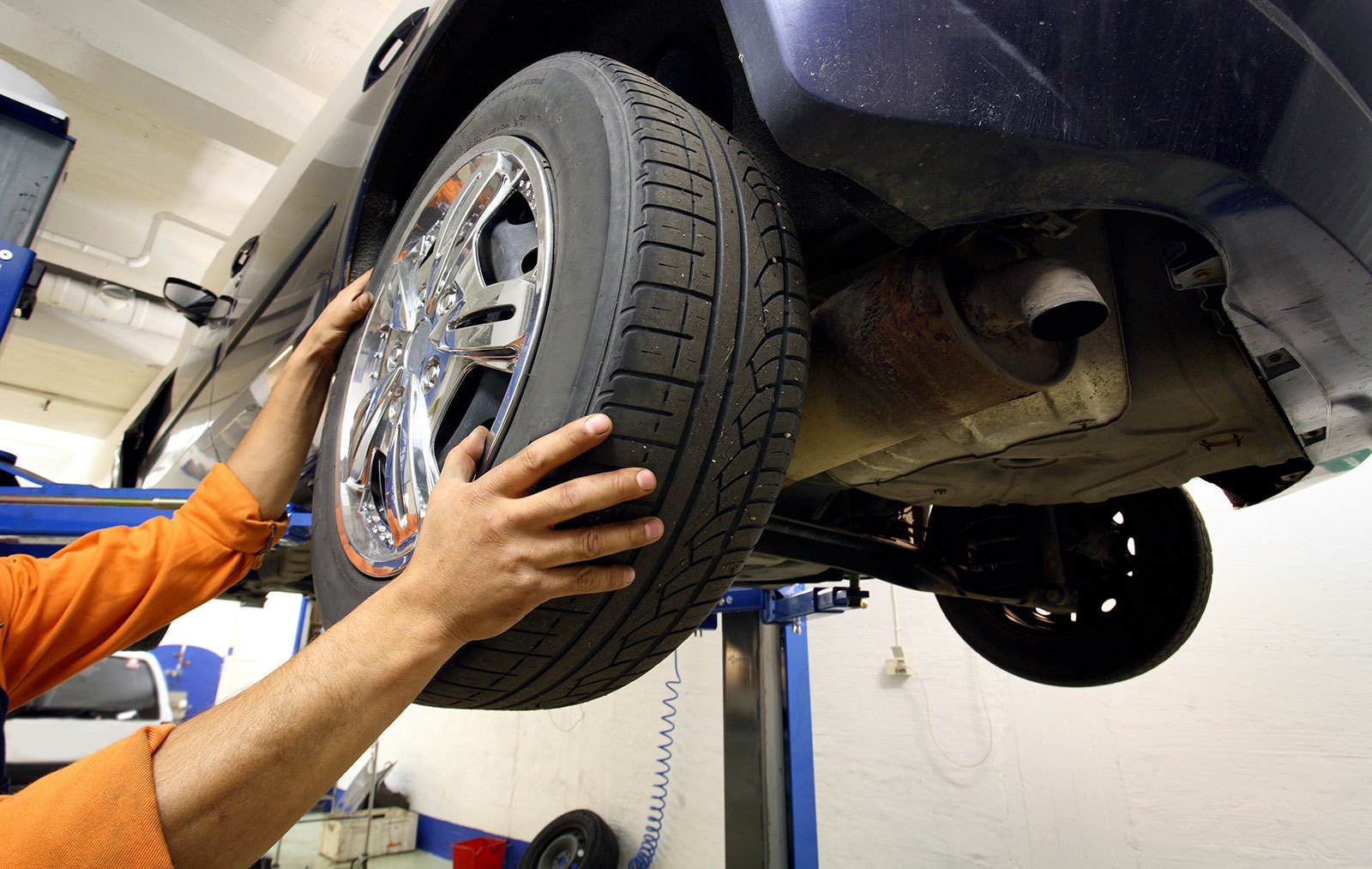 While winters in the Forster region are relatively mild, we can still expect shorter days, cooler temperatures and darker, wetter conditions. It's worth thinking about how these factors can affect your vehicle's performance, your driving experience and your safety on the roads. 
By running a few simple checks on your vehicle, you can avoid many of the car hassles commonly experienced by drivers over winter. Most of these issues are quite easy to remedy if you sort them out early on. However, many drivers opt to put them off, resulting in unnecessary inconvenience, compromised comfort and serious safety hazards. 
Not sure what you should be looking out for? No worries – we've put together this simple checklist for getting your car ready for winter. 
Have your tyres seen better days?
It goes without saying that driving on wet roads requires extra caution. That means making sure your tyres have enough grip to keep you in control of your vehicle. Over time, tyre tread wears down, reducing a tyre's ability to grip the road effectively, and this is even more risky than usual in wet conditions. While you're checking your tyres, you should also ensure that the pressure is correct – check your manufacturer's specifications. 
Are your wipers working?
Windscreen wipers might not seem like a big deal, but they're essential for your safety – especially when you find yourself on the road in a sudden, heavy downpour. Wiper blades in particular are subject to wear and tear, and need to be replaced over time. Worn-out blades are more than just annoying – as well as being squeaky, they won't do their job properly, so your visibility is more likely to be impaired when it's raining. 
Will your battery hold out? 
When it's cold, batteries must work harder than usual to deliver their usual amount of power, which means they're under extra strain over winter. In general, this won't necessarily cause problems. However, old batteries or those that are regularly under strain (e.g. from 'stop and start' city driving) may become temperamental or even call it quits in cold conditions. An experienced mechanic can advise you on battery issues before they become a major problem that leaves you at the mercy of roadside assistance. 
How are your headlights?
As the days become shorter, most drivers find they're spending more time travelling in the dark. Under these conditions, it's imperative that your headlights be working properly, along with all indicators and hazard lights. Make sure that all your vehicle's exterior lights are clear and unclouded. Any blown bulbs or damaged lights need to be replaced immediately.
Does your heater and demister work?
When the mercury drops, having a working heater in your vehicle is a big bonus for drivers. If your car's heating has gone unused since last winter, it's worth checking in to make sure it's ready to go. While you're at it, make sure the demister function on your aircon is working. Without it, you could find your visibility affected on frosty mornings – you won't get far with a fogged-up windscreen.
Contact Us:
If this checklist seems like a lot to take care of, know that the easiest way to get it all sorted is to pay a visit to a trusted mechanic. Great Lakes Auto Centre is Forster's one-stop shop for all your auto care needs, including winter vehicle checks.
To book a comprehensive winter car service, tyre fitting, heater repair or something else, call our friendly team on (02) 6555 6844 or make an enquiry using the form below.
Find your nearest
Bosch Service workshop
VIEW NOW