---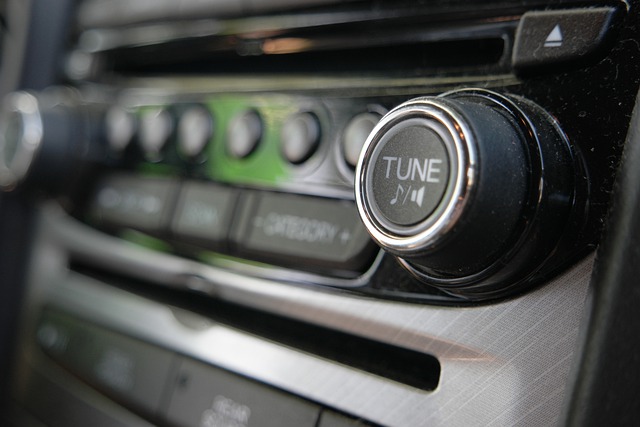 Gone are the days of the one-trick car radio. From streaming your favourite music and podcasts to effortless navigation and voice-activated phone calls, today's car audio systems pull out all the stops for a more enjoyable, convenient and up-to-date driving experience.
What can car audio systems do?
With sophisticated audio-based features now offered as standard in most new vehicles, it's easy to forget that these are relatively recent inclusions. As well as being complex sound systems in their own right, they are often connected to safety features such as reverse cameras and sensors, providing audio alerts alongside visual cues displayed on the dash. 
Newer audio systems are generally integrated with USB inputs and/or Bluetooth to connect with your devices. Additionally, they often have voice-activation capacities for using these devices. This allows drivers to answer phone calls and even respond to texts through the audio system, without taking their hands off the wheel. 
The complexity and connectivity of these audio systems means that specialised know-how is required for modifying and maintaining them. This should be carried out by a technician with the right experience and expertise to work on them.
How do I get the most out of my car audio setup?
If you're installing a new car stereo, or adding a feature such as an amplifier or subwoofer, you'll want to ensure that these are configured accurately and appropriately. Failing to do this will simply result in less-than-optimal sound quality – for example, you may be stuck with background noise, distortion, or hiss in the system, or even speaker or hearing damage from long term misuse. 
If you're investing in upgrading your car's audio, performance should be a priority, and achieving this in the mobile environment of your car is trickier than in your home. Not only is there less capacity to adjust speaker placement, there are additional demands such as competing noise from the road and the car itself, as well as a small space lined with sound-distorting surfaces. 
A system set up appropriately for your needs will be able to deliver the highest possible level of sound quality in this environment, rather than relying on potentially damaging high volumes to cut through. For these reasons, it's worth your while to consult a technician experienced in car audio technology when installing, modifying or maintaining your vehicle's sound system. 
Get the right advice
Want a cutting-edge audio experience in your vehicle? Get in touch with the team at Great Lakes Auto Centre for expert car audio solutions, including installation, tuning and maintenance. Give a call on (02) 6590 1375 or use our online booking form. 
Find your nearest
Bosch Service workshop
VIEW NOW