---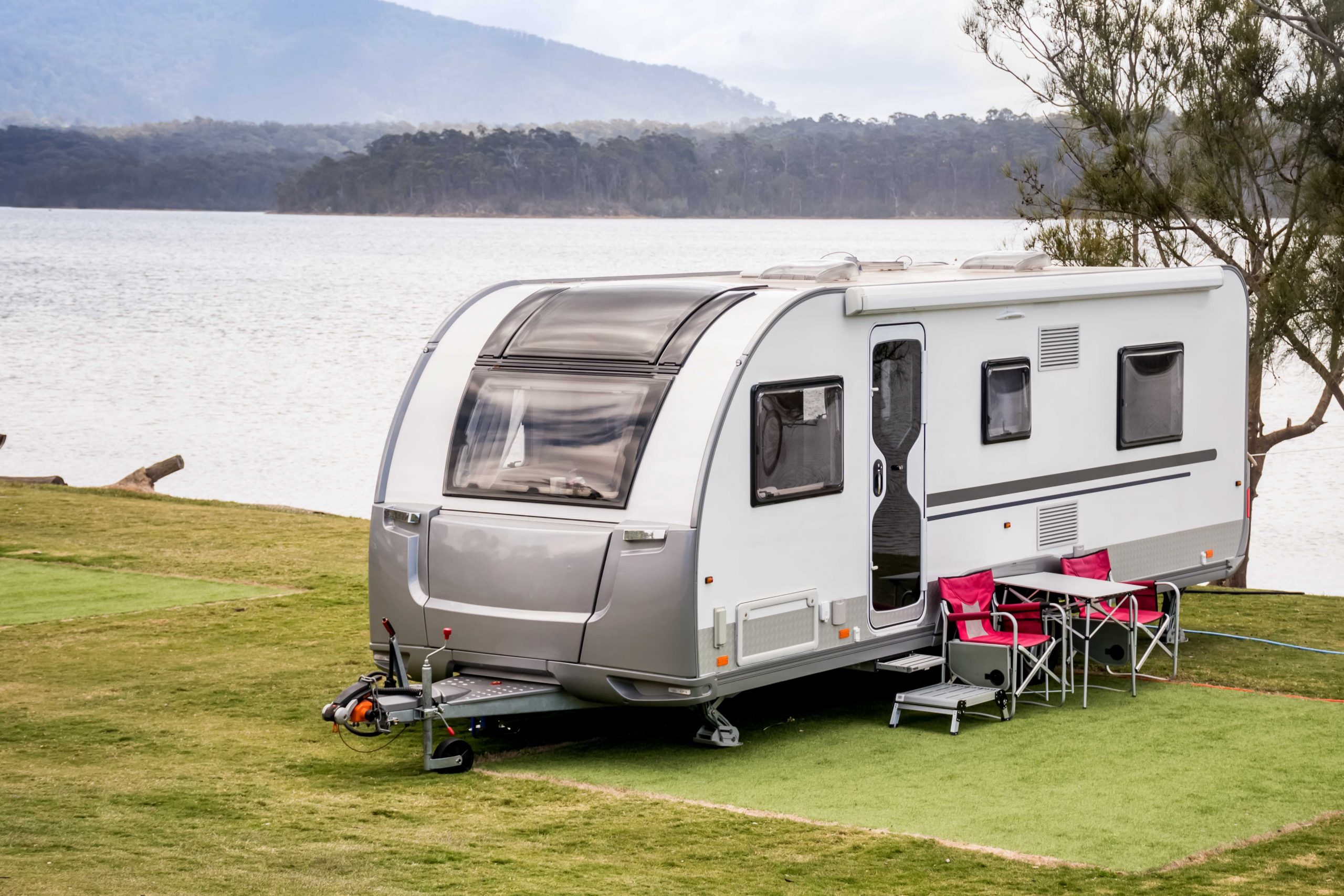 Storing your caravan properly helps to improve the longevity of your vehicle, by preventing mould, preserving your tyres, keeping the battery alive and ensuring water flow when you next turn your caravan on. 
By investing time into storing your caravan and getting a caravan service when it is due, you are giving yourself the gift of a fast and uninterrupted getaway for your next trip.
Save yourself time and money in the future by following our winter caravan preparation tips. 
Winter caravan preparations tips
There are a number of things you should do in early winter to ensure your caravan is in the best condition. Some of the most important preparation tips are:
Leave the handbrake off
When the handbrake is left on over winter, it can become harder to release once you're ready to drive again. This is because the brake system can be locked in place if corrosion builds up over winter. It's important to note, however, for safety reasons, you can only leave your hand brake off if you've parked on a flat surface. For extra safety, slide wheel chocks into place to better secure your vehicle.
Preserve the battery
Assuming your battery is not connected to your vehicle's alarm system, remove it over winter. It's important to check the battery before your next use and charge it when levels get low. This will help lessen the chance of needing an auto electrical repair or battery replacement the next time you use your caravan. 
Drain the water system
To effectively drain your water system, you need to remove all the water from the cold and hot systems. Once you've done this, leave your taps open during the winter period to ensure that any remaining water can drip out before getting too cold. If you leave your taps closed or incorrectly drain your water system, it's possible that your pipe clips could break, split or crack, meaning you'll need caravan repairs and service before your next holiday.
Clean thoroughly 
Clean the interior and exterior of your caravan thoroughly before closing its doors for the winter months. Make sure to also remove any food that could spoil. This will ensure your caravan looks and smells clean for your next use. 
Get a caravan service
Even when you do everything right, it's likely that you'll need a caravan service from time to time. This is a normal part of owning a caravan and will help ensure that it's working in the best possible way when on the road. Regular maintenance will mean that you're less likely to require larger, more costly repairs and will ensure you and your family are as safe as possible on the road. 
Your local caravan repairs and service experts
At Great Lakes Auto, we are experts in all things caravan servicing, repairs and maintenance. 
Our professional team are the trusted mechanics in the Forster area and are dedicated to ensuring the quality of your vehicle. 
Get in touch with our friendly team today on (02) 6590 1375, or fill out our contact form and we will be in touch. 
Find your nearest
Bosch Service workshop
VIEW NOW