---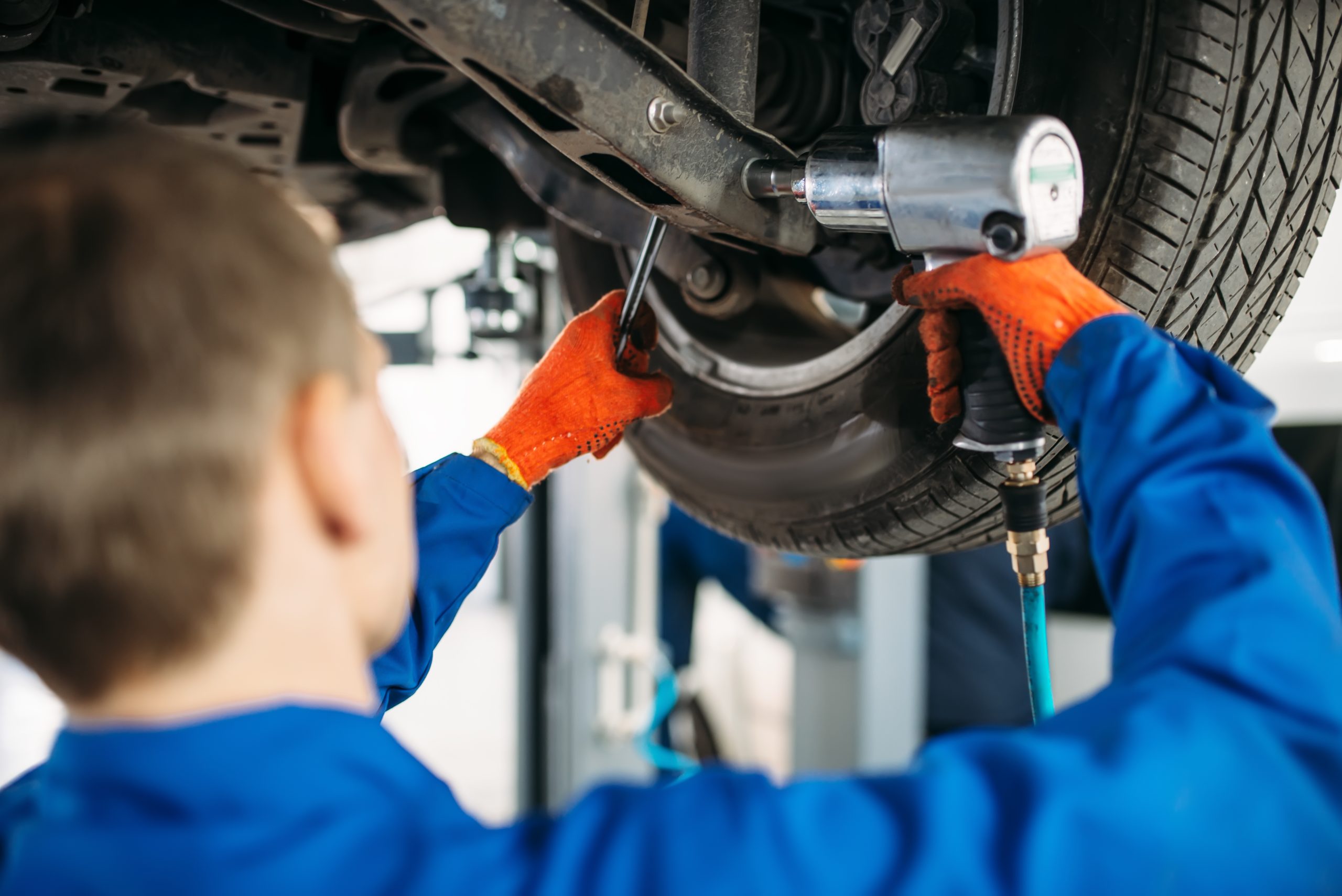 Many drivers aren't aware that one of the most essential systems of their car that keeps them safe on the road is the suspension. The importance of your car suspension system should not be underestimated. Car suspension is made up of many components which, when working properly, absorb bumps and shocks, allowing you to maintain control over your vehicle.
Ignoring the warning signs that you need suspension repair can put yourself and others on the road in danger. Your suspension affects the steering and handling of your car, as well as how well it drives over potholes and rough roads. Keep yourself and your loved ones safe by having your car suspension checked if you suspect there is an issue or notice any of the warning signs.
Warning Signs of Poor Suspension
Generally, automotive suspension systems will last years before needing major repairs, but there are exceptions. You should never assume your suspension is fine if you notice issues. Suspension systems can become damaged from deep potholes, hitting the curb or a rock, and engaging in off-road driving. This damage will result in you having less control when driving.
Some of the most common signs that you may need to have your suspension checked by a professional are:
Poor handling
Strange noises while you are driving over an uneven road
Your vehicle struggling with inclines, both large and small
Vibrations in your vehicle even on smooth roads
Drifting while driving on straight roads
If you notice any of these issues, we highly recommend you have your car suspension checked as soon as possible. Visiting an auto workshop like Great Lakes Auto Centre and having the professionals take a look could be the difference between safety and disaster on the road. Our expert team can take a close look and fix any issues with your suspension. We'll replace shock absorbers, struts or anything else that may be causing the issue, and you'll be back on the road safely in no time.
You Can Trust Our Experienced Team
The Great Lakes Auto Centre team has all the experience and knowledge necessary to get your car suspension back to its best. Car suspension is one of those things that you should always be aware of when it comes to the condition of your vehicle, so let us help you stay on top of it.
Suspension systems have multiple parts that work together to give you an easier time on the road, and it may not always be necessary to replace the entire system. Often, we will replace a few parts and leave the rest, provided they are in good condition. One exception to this is with shock absorbers, since it is best to replace all of them at once, ensuring your vehicle handles evenly.
Great Lakes Auto Centre is backed by the Bosch Car Service Network, giving all our customers the assurance that we meet the high standards of all Bosch workshops in Australia. Whether it comes to suspension repair or general servicing, we only use quality parts that meet or exceed the standards set by your vehicle's manufacturer.
When it comes to custom suspension and auto works, the Great Lakes Auto Centre team is the one you can trust to get the job done efficiently and effectively. We regularly update our workshop with the latest tools and equipment, meaning our customers only get the best for their car servicing.
If you suspect that your car suspension is causing issues on the road, don't hesitate to get in contact with us at Great Lakes Auto Centre. You can reach our friendly team on (02) 6590 1375, or alternatively, you can complete our online booking form today.
Find your nearest
Bosch Service workshop
VIEW NOW