---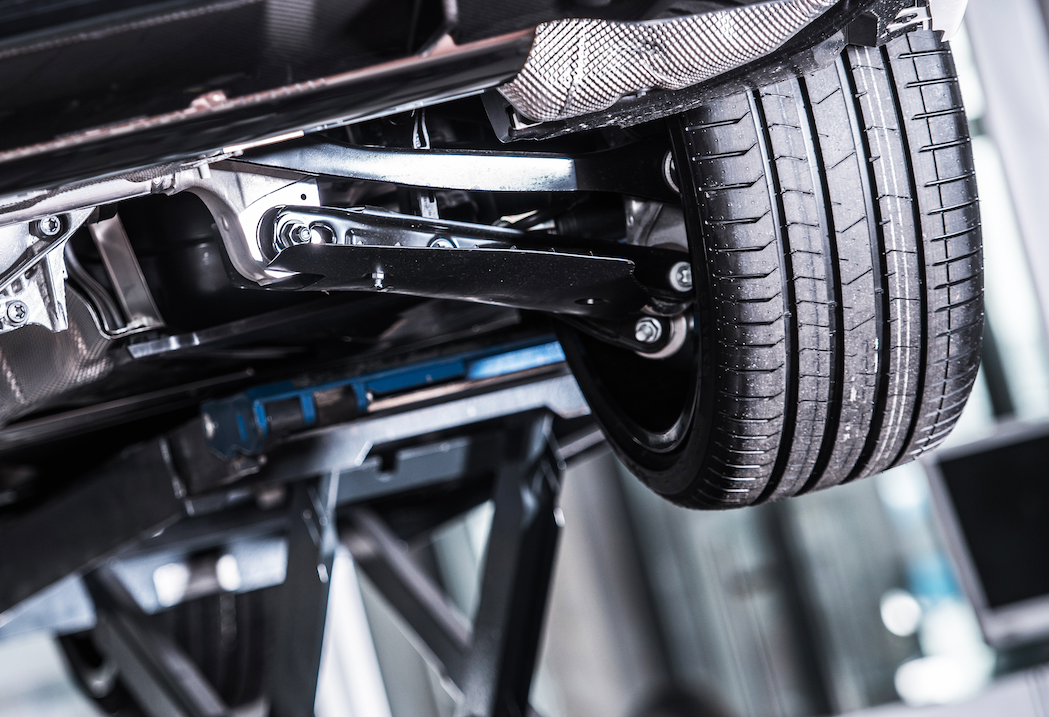 Before a vehicle can legally be driven on public roads in Victoria, it must receive a roadworthy certificate. This certificate ensures that the car meets VicRoads roadworthy requirements and is safe enough to drive.
Under Victorian law, every car must have a valid roadworthy certificate before it can be bought, sold or registered. Without a roadworthy certificate, your car is not legal to drive. By making roadworthy certificates a requirement for all vehicles in Victoria, we can help to keep drivers and passengers safe, and reduce the number of potentially dangerous vehicles on Victorian roads.
To receive a certificate, your car must be inspected by a licenced vehicle tester during a roadworthy check. If you're planning to sell or re-register your vehicle soon, the team at Great Lakes Auto Centre can conduct your roadworthy inspection, and help fix any problems that are preventing you from receiving your certificate.
What is Inspected in a Roadworthy Inspection?
A roadworthy inspection generally checks the main components of your vehicle to ensure that it is safe to drive. Each inspection diagnoses the roadworthiness of the following:
Seats and seatbelts.
Steering.
Windscreen and windows.
Front wipers and washers.
Suspensions and braking systems.
Wheels and tyres.
Lights and reflectors.
Vehicle structure.
Depending on the make and model of the vehicle, additional safety-related components on the body, engine or chassis may also need to undergo an inspection. If your vehicle is found to be unroadworthy, the inspector will advise you on the next steps and help you get back on the road as quickly and safely as possible.
It is important to note that a VicRoads roadworthy certificate checks only the major safety components of your vehicle and is not a guarantee that the vehicle is mechanically reliable. For a more comprehensive inspection on the general condition of your vehicle, you should contact your local mechanic, such as the team at Great Lakes Auto Centre.
How to Get a Roadworthy Certificate
In Victoria, a roadworthy certificate can only be issued by a licensed vehicle tester. At Great Lakes Auto Centre, our team is legally permitted to conduct roadworthy inspections. We adhere to the guidelines set by VicRoads, and use advanced diagnostic tools and equipment to conduct a thorough inspection of your vehicle. Once our team has issued your vehicle with a roadworthy certificate, you should present it for approval at any Melbourne VicRoads within thirty days.
Trust Us For Your Next Roadworthy Certificate
As a member of the Bosch Car Service Network, the team at Great Lakes Auto Centre ensures that every roadworthy vehicle check is completed to the highest standards using the latest diagnostic tools and equipment. All work completed by our team is backed by a nationwide guarantee, which means that your manufacturer's warranty will remain intact and you can drive away knowing your car has received premier service.
If you're planning to sell your car, re-register an older car, or are simply looking to double-check the safety of your vehicle, our licenced roadworthy diagnostic specialists can help. Get in touch with our experienced team today on (02) 6590 1375 or use our simple online booking form and our expert team will be in contact.
Find your nearest
Bosch Service workshop
VIEW NOW