---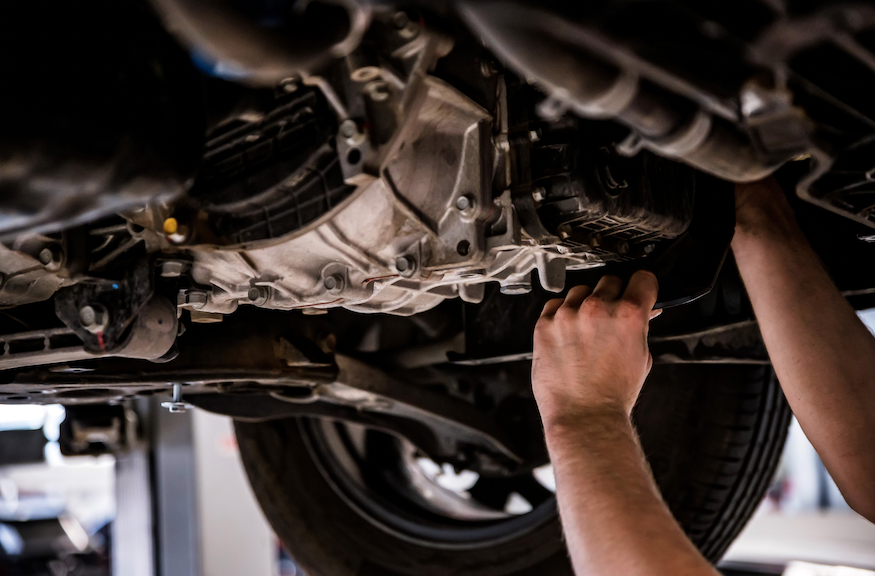 A car's suspension system is one of the most important components of your car, ensuring you and your family are kept safe on the road. The suspension is a set of complex parts that work together to control your vehicle and absorb any bumps and shocks that occur while driving.
Because your car's suspension directly impacts your handling and steering, ignoring problems can quickly land you in a dangerous situation. If you notice your suspension is in need of a service or repairs, it's important to get it to a professional mechanic as soon as possible so that you can get back to driving smoothly and safely.
What Does Car Suspension Do?
The car suspension system ensures your ride is smooth and controlled. This is because the suspension maximises the friction between the tyres and the road, which helps to stabilise your steering and handling of the car.
The suspension system can also increase the comfort of passengers within your car by minimising the impact of road conditions such as bumps and potholes.
Your car may need a suspension repair if you notice:
Strange noises when driving over bumpy road surfaces
Difficulty driving on inclines, including small ones
Poor handling or drifting on straight roads
Vibrations when driving on smooth road surfaces
While it is possible for some suspension systems to last for years without needing major repairs, frequently driving through deep potholes, hitting the curb or regular off-road driving can lead to damage that requires immediate suspension servicing.
Why You Need Your Suspension Checked By a Registered Mechanic
If you notice that your car suspension is not working as it should, it's important that you get a car service or suspension repairs as soon as possible. Poor suspension can affect your ability to handle the car and steer correctly using the wheel, which reduces your control over the vehicle and increases the chance of an accident.
If you suspect there may be an issue with your suspension, your best bet is to get it inspected by a qualified mechanic. Most vehicles have a complex system with multiple shock absorbers that often require large-scale replacements at the same time – even if only one is causing the issue. Although this procedure ensures your car can drive evenly again, it also highlights the importance of getting your car serviced in a timely manner to prevent minor problems from developing into costly future repairs.
Trust Great Lakes Auto for Efficient Suspension Repair
At Great Lakes Auto, our experienced team understands the complexity of the suspension system and can quickly determine what needs to be repaired. Our suspension shops are backed by the Bosch Car Service Network, which means that we meet the highest standards expected of all Bosch workshops across Australia. As a suspension specialist mechanic, our shop has the latest equipment, technology and knowledge to complete your suspension repairs as efficiently and effectively as possible.
No matter whether your vehicle requires repairs to shock absorbers or struts, our customers can rest easy with the knowledge that we will get your suspension back to its best and help you stay safe on the road. If you're having trouble with your suspension system, get in touch with the friendly Great Lakes Auto team on (02) 6555 6844, or complete our simple online booking form today.
Find your nearest
Bosch Service workshop
VIEW NOW