---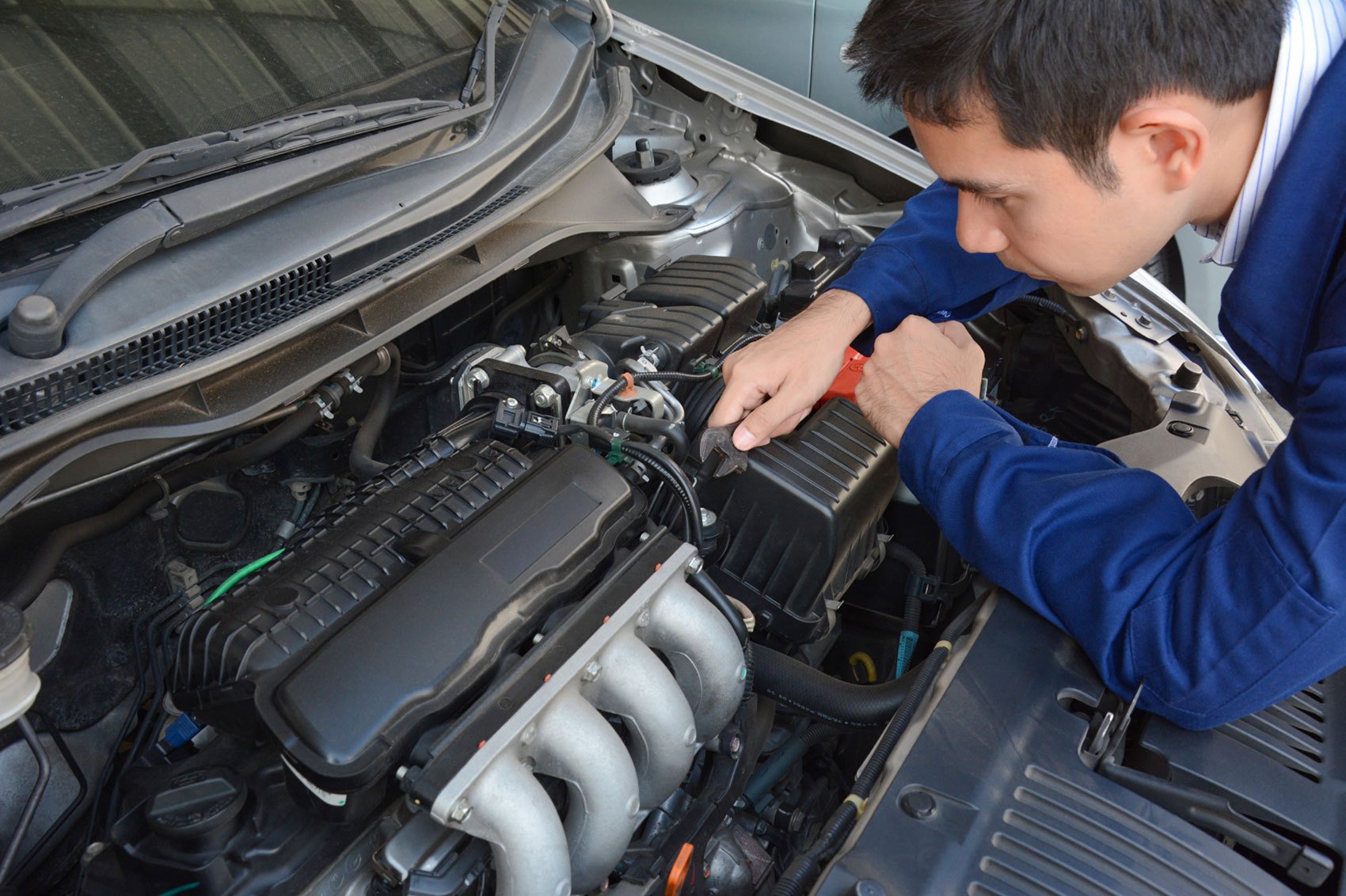 If you want to keep your car in the best working condition and extend its life span, a regular car service is essential. When your vehicle goes unserviced for long periods of time, issues can creep up, often resulting in costly repairs later on. By staying on top of your car's regular servicing schedule, you increase your safety on the road and keep your car in excellent condition.
But how often should you service your car exactly? The answer will depend on your vehicle, considering factors such as how old it is, how often you drive it, and how many kilometres it has done. As a general rule, a mechanic should give your car a tune up every six months or after 10,000km driven – whichever comes first. However, it is always a good idea to book a mechanic for general servicing if you suspect something may be wrong with your car.
Why Get a Car Service?
Whether you are getting your required logbook service in the first years of owning your car, or booking the mechanic for some general servicing, having a professional take care of your vehicle is one of the most important steps toward long-term car health. There are numerous benefits to car servicing, including increased safety, better resale value, and improved longevity of your car.
Higher Resale Value
Nobody wants to buy a car that hasn't been taken care of by its previous owner. By providing proof that your vehicle has had regular servicing, any prospective buyers will know that the car is in good condition for its age and kilometres driven. Buyers will be more likely to pay a higher price for a vehicle that has been well looked after, compared to one that hasn't been serviced in years.
Increased Longevity
When a qualified car mechanic services your vehicle, they will have made minor adjustments that will improve the life of your car, likely giving you many more years you wouldn't have without regular servicing. Periodic maintenance also reduces the risk of wear and tear that could result in your vehicle becoming unroadworthy.
Keep Your Warranty Valid
In the first few years after purchasing a new car, logbook servicing is essential if you want to keep your manufacturer's warranty intact. With each logbook service, the mechanic will provide proof that you have kept to your servicing schedule as required by the manufacturer. Failing to keep up with this schedule may result in the manufacturer voiding your warranty, which could be extremely costly should something go wrong down the road. A regular service keeps your warranty valid and your vehicle healthy.
Stay Safe on the Road
By far the most crucial reason to get a car service is to keep you and your family safe on the road. After having a professional mechanic closely inspect your vehicle and resolve any potential issues, your car will run more smoothly and effectively. This gives you peace of mind on the road, reducing unnecessary risk and making sure your car is as safe as possible when you drive it.
What Kind of Car Service Should I Get?
There are two main types of service, being a general service and a logbook service. Which you get will depend on how long you have had your vehicle. There are also a handful of more specialised services available whenever the need arises, including a brake and clutch service, air conditioning service and auto electrical service.
You will only need to get a logbook service while your warranty from the manufacturer is still valid, since it is a special service that follows the exact requirements set by the manufacturer. Logbook services ensure that the quality of your vehicle is maintained, with the mechanic inspecting and replacing specific fluids and parts to keep the car running smoothly.
If your vehicle is no longer covered by the manufacturer's warranty, you will instead need a general service. When conducting a general service, your mechanic will complete a comprehensive inspection of your car, repairing any issues they find that fall within the scope of such a service. If there is a larger problem, the mechanic will consult you before making the necessary repairs.
Forster's Car Service Experts
Due for your car's next service? The expert team at Great Lakes Auto Centre is ready to help. Give our friendly team a call on (02) 6555 6844 or complete our online contact form today to get your car back to its absolute best.
Find your nearest
Bosch Service workshop
VIEW NOW