---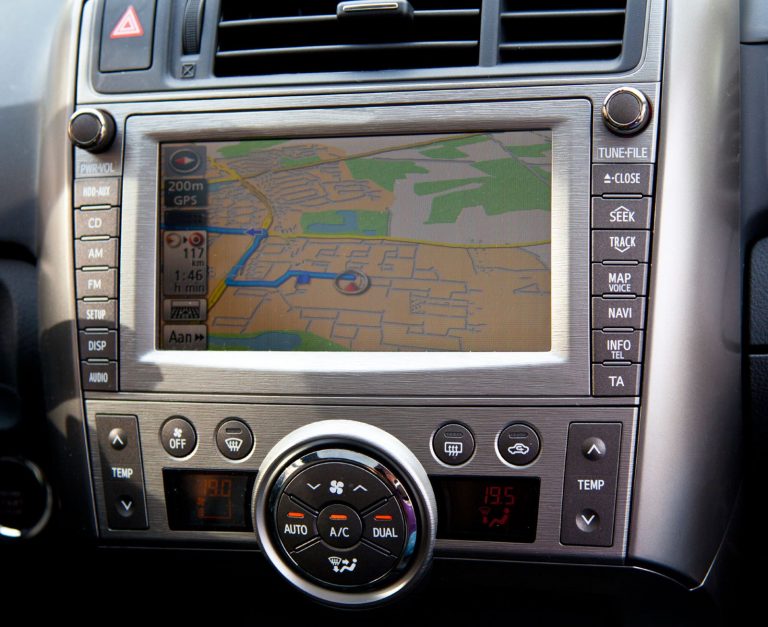 Long gone are the days of carefully consulting a map and memorising your route before leaving home. It's becoming increasingly common to replace these old methods with your smartphone, or even better, a navigation system in your vehicle.
Installed navigation systems provide drivers with a number of advantages, helping you get to your destination quicker and safer. When you use your smartphone, you can encounter all sorts of issues, including a small screen, poor battery life and unreliable data connection.
The logical choice is to forgo the smartphone and switch to a navigation system instead.
Car Navigation Systems Are Safe and Convenient
Nothing beats the convenience of a good car navigation system. With the larger screen and an interface designed specifically for drivers, you'll wonder why you didn't make the switch sooner. You'll no longer have to worry about squinting at a small screen or finding the best place to keep your phone while driving. Additionally, you can say goodbye to distractions you'd get through your phone's notifications if you forget to change the settings.
Some navigation systems also include compatibility with a reverse camera, meaning you'll be even safer in tricky situations. With the added benefit of not relying on your reception to function, there is little reason to use a smartphone over a proper navigation system.
Save Money and Time
When you get navigation installation, you won't just be making your life more convenient—you'll be saving money in the long run, too. Navigation systems are able to adjust with heavy traffic, giving you the fastest and safest routes to your destination. When you spend less time stuck in traffic, you'll make better use of your fuel and have to fill up less often.
In addition, having a navigation system can sometimes get you better deals on car insurance, since you'll be guided along the roads responsibly. Having a car navigation system means you can have an easier, more relaxing drive and gain financial benefits.
Get Where You're Going Easily
A GPS has a far more comprehensive mapping system, allowing you to easily calculate the best route to your destination. With instructions on when to turn or change lanes, including voice commands, you won't have to second-guess the directions and can keep your eyes on the road at all times.
There's not much worse than getting caught in traffic when you're in a rush. That's another reason a navigation system can be a life changer. With reliable traffic information available on your screen, you'll be able to avoid the traffic jams and be on your way.
Navigation Installation Experts
When you find yourself wondering, "Where can I get good car navigation installation near me?" the team at Great Lakes Auto Centre is here to help. We're the go-to car service for the Forster area, providing a wide range of services, including for electrical, mechanical, audio and communication systems in all vehicle types.
If you're interested in upgrading your car to include a convenient navigation system, get in contact with the Great Lakes Auto Centre team on (02) 6555 6844, or complete our online contact form.
Contact Us:
Find your nearest
Bosch Service workshop
VIEW NOW