---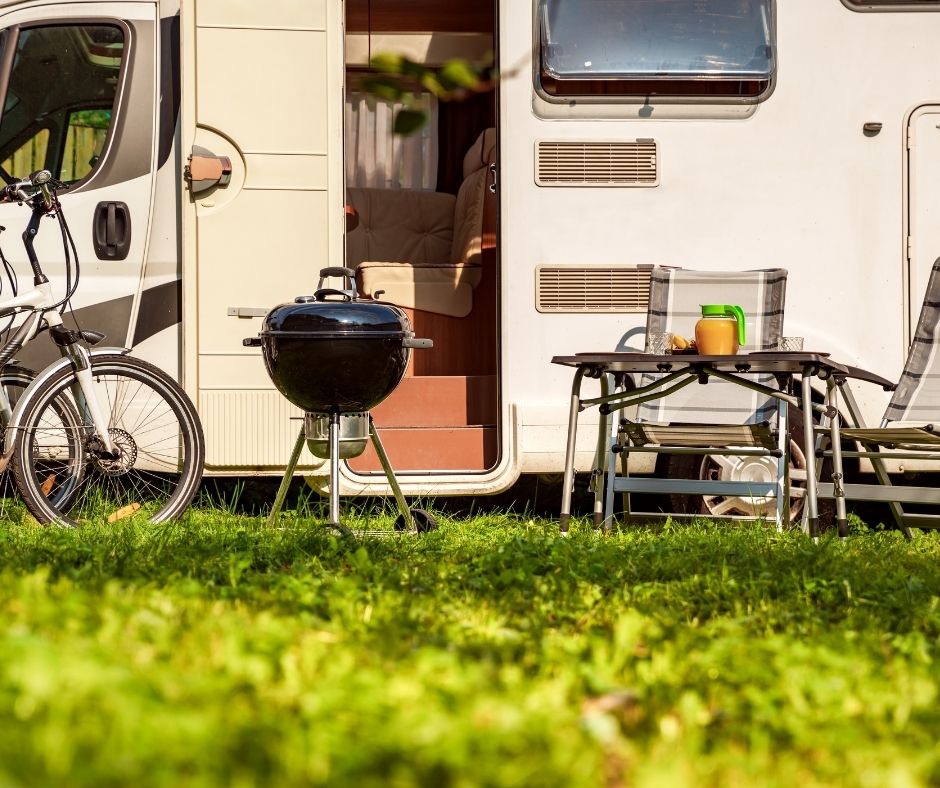 A summer camping trip is a great way to explore and spend time with friends and family. In Australia, campers will know all too well how hot it can get when spending time in a caravan. Before you go caravanning, there are a number of things you can do to prepare for the warm weather. To stay comfortable in your caravan during an Australian summer – follow these caravan tips.
Beat the heat with these expert caravan tips and tricks
Find a shady spot
One of the most efficient ways to keep the temperature down is to park your caravan in a shady spot. Try to find an area on the campsite with lots of tree cover to help protect your caravan from direct sunlight. This will help keep the interior of your caravan cool whilst camping.
Install an air conditioner
Installing an air conditioner is a sure-fire way to cool down your caravan. Camping doesn't always have to be about roughing it, especially when you have the summer heat to contend with. To install an air conditioner in your caravan, you'll require a generator or battery pack and appropriate space for mounting the uni. You can opt for a small portable air conditioner as an alternative.
Get yourself a fan
Whether you've got an air conditioner or not, your summer caravan will benefit from having a number of fans ready when you need them.You'll find a section of great fans to choose from, but one of our favourite caravan tips is to get a solar fan installed. This type of fan is powered by a solar panel on the roof and will help to circulate air and create a nice breeze. Whilst this won't keep you as cool as installing a caravan AC, it will give you some much-needed relief when the temperature starts to rise.
Use your windows to your advantage
Another one of our favourite camping tips and tricks is to use the windows of your caravan to your advantage. This means keeping the blinds closed to help prevent the heat from getting in and opening up the highest windows in the caravan. As hot air rises, keeping these windows open will let the heat escape during the hottest parts of the day.
Another option is to get your windows tinted. The tint will help block the sun out and has the added advantage of reducing glare. However, it's important to consider the tinting regulations in your state before getting your windows tinted. Have a chat with your local installer if you have any questions.
Avoid using appliances
Other than your air conditioner, it's best to avoid using appliances that generate heat where possible when in your caravan. By not using appliances such as a stove top, TV or laptop, you will avoid generating too much heat and making your caravan uncomfortable to spend time in. Where you can, opt for an esky instead of a fridge and cook on an outdoor BBQ to keep your caravan cool.
Insulate the hull
If you're into DIY projects, adding some extra insulation to the walls and roof of your caravan is a great way to keep the heat out. All you need is enough polystyrene foam sheets to cover the inside of your vehicle to add an extra layer of protection from the warm weather.
Get the most out of your caravan and camping experience
At Great Lakes Auto Centre, we're here to help you get the most out of your caravan whilst camping. Our team of expert mechanics are well-equipped to work on these complex vehicles and have the right tools and expertise to make sure your caravan is in good working order year-round.
Whether you're after a caravan service or repair, or would simply like to chat about ways to keep your caravan cool during summer, our friendly team of mechanics are here for you. Give us a call today on (02) 6590 1375 fill out our online booking form and we will be in touch. You can also contact us below if you want to find out more.
Find your nearest
Bosch Service workshop
VIEW NOW